After living in New York City full time for almost one year, I can sufficiently say I have tried the bucket list of Jewish dining establishments. For some reason, in New York City, I feel myself craving a bagel and lox or matzo ball soup more than I ever have before. Maybe it's a phase, but it has made me feel like some kind of a Jewish Deli expert. Here's what I have to dish out on the Jewish dining scene.
Katz Delicatessen
Here I ordered a classic matzo ball soup and pastrami sandwich. To me, Katz's satisfied my pastrami craving but I wouldn't go as far to say it's my favorite. One of the best parts of Katz's is that you can always count on it for a quality late night snack. Although the lines may be longer at night than they are in the day time, it's a good change from your typical late night pizza slice. Best for: Late Night Eats
Sarge's Delicatessen
Let me tell you, the menu at Sarge's is no joke. The physical size of the menu is massive in order to fit all of the items on it. It is nearly impossible to try even half of the menu items at Sarge's. Their dishes range from BBQed ribs, to eggs, to dozens of sandwiches, to desserts, burgers, hotdogs, blintzes and more. I decided, when coming to Sarge's you must be in the mood for a particular type of food and stick to your gut.
Also recommended is "the monster", New York's Largest Sandwich. I have never been hungry enough to take the challenge (and I don't know if I will ever be) but if anyone does eat this sandwich, send a pic my way!
My conclusion about Sarge's is that it is a pretty solid place. But honestly, the best part about Sarge's was the price of the "nova special" ($24.95). When you have the craving for bagel and lox, grab a friend and head over to Sarge's. Best for: Most Affordable Bagel and Lox Platter
2nd Avenue Deli
2nd Avenue Deli has kind of become my go to spot. I would not go as far to say I'm a regular, but I crave their matzo ball soup and matzo brei like no tomorrow! Additionally, their pastrami sandwich melts in your mouth. I do not even have to ask for the meat extra lean. I know that 2nd Avenue Deli is well known, but it almost feels like a hidden gem--there is always a table available and the food is on par each and every time. Best for: Classic Jewish Dishes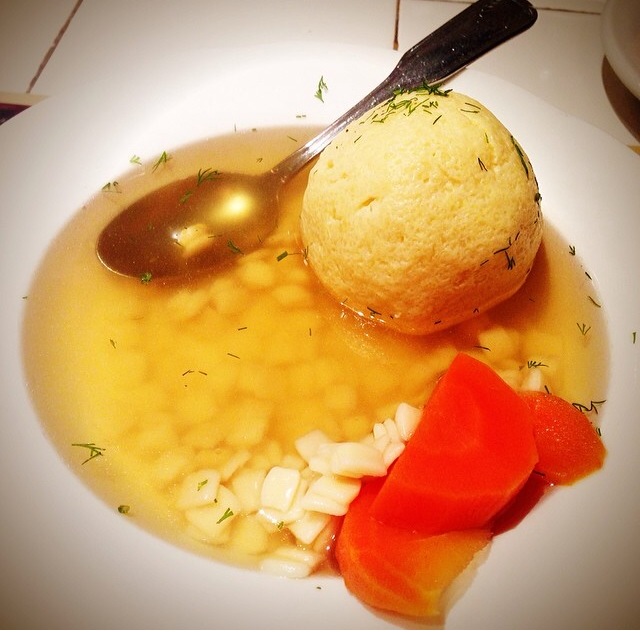 Barney Greengrass
This famous New York City establishment lives up to the hype and doesn't need much explanation. This nova melts is flavorful, fresh and is worth the torturous trek to the UWS. Whether you like it on your bagel or in your eggs, the lox at Barney's Greengrass is simply the best. Best for: Fresh nova
Black Seed Bagels
Black Seed Bagels could be the most talked about bagel of the 21st Century. In case you haven't heard, Black Seed Bagels are a mix between New York and Montreal style (hand rolled and wood fired). I couldn't have been more excited walking up to the joint and seeing that there was hardly a line, on a weekend no less. Like a kid in a candy shop, I had to reel myself in and not order every decadent topping/spread on the menu. It is easy to create a $30 dollar bagel between the fish spreads, sliced fish, salads, cheeses and more. When my Black Seed Bagel was finally in my possession, I was a bit let down. It was the smallest bagel I had ever seen! I'm a girl that can eat and by the time I finished, I could have devoured a second one. All in all, the taste of the bagel, spreads, and fish were amazing. Worth it for a snack, but not for a meal! Don't come to Black Seed when you are super hungry. Best for: Fancy bagel toppings, spreads and salads
Eisenberg's
If you're going for lunch with a friend who isn't in the mood for matzo ball soup but you are, Eisenberg's is the spot. Eisenberg's offers American comfort classics, as well as Jewish ones. My personal go to at Eisenberg's is a simple omelet or tuna melt (and this doesn't mean you should over look the matzo ball soup) Best for: American/ Jewish Diner
Russ and Daughters Café
Every New Yorker was craving a sit down Russ and Daughters. Locals have spent years (and I literally mean 100 years, "appetizing since 1914") eating their bagels and schmears on the crowded garbage filled sidewalks near Russ and Daughters. If you ask me, that is no way to eat a self-indulgent breakfast--it deserves to be eaten in the right environment. Well, the owners of Russ and Daughters were clearly on the same page as me because this year they finally opened their own café.
With an "old school" meets "new school" diner décor, customers are pouring in the doors to try the menu items that perfectly match the atmosphere. To celebrate Russ and Daughters 100th birthday, I treated myself: latkes, cream sodas, knishes, bagels, nova, and noodle kugel was what went down during this lunch.
My favorite dishes from the day were the potato latkes and noodle kugel. This duo a complementary savory and sweet snack, they also pair well with your classic smoked fish platters, meats or caviar. Russ and Daughters, I'm glad you bought yourself this cafe for your birthday gift. New Yorkers can now thoroughly enjoy all of the delectable dishes you have to offer. Best for: Classics with a twist and food when you're feeling like extravagantly #treatingyourself (ex: $90 "the ANNE" smoked fish platter or Hackleback Caviar ranging from $115-$570)