It is difficult to look back and see how much food I actually consumed in 2014. With that said, there are some stand out dishes that I would happily welcome into my 2015 eating routine.
The year of tuna and lobster
1. Bond Street (New York, New York), Tuna Tarts: Crispy wontons, truffle spread and high quality tuna, all together it basically melts in your mouth. My advice is to get a reservation in the lounge area where you can order drinks, sushi and an ample amount of tuna tarts (order one for yourself, you will not want to share!)
2. Kotobuki (New York, New York), Spicy Tuna Pizza and Spicy Tuna Roll with Salmon on top: RIP KOTOBUKI, the biggest sushi casualty of 2014 in my opinion. Many New Yorkers depended on Kotobuki for quality and affordable sushi. I was truly a fan and have been missing my go to spot ever since it closed. Sushi Seki has taken its place, and has dishes that I did enjoy, but nothing will replace Kotobuki for me.
3. Lunch (Hamptons, New York), Hot Lobster Roll: Lobster has been an obsession of mine in 2014, especially hot lobster rolls. I quickly got over lobster salad sandwiches that masked the flavor of the lobster with mayo, mustard and other condiments. Lunch, located between Amangansett and Montauk, is a Hampton's classic for any meal of the day. It is also one of the only restaurants that serves a hot lobster roll (in a very hot restaurant with no air conditioning). Although it may be a bit uncomfortable to eat there, the lobster is tender, buttery and most importantly hot.
4. Nobu (Paradise Island, Bahamas), Spicy Tuna over Crispy Rice: This is one of my newest favorite bites. Surprisingly similar to the tuna tart at Bond Street, the spicy tuna over crispy rice from Nobu has a solid base of warm crispy rice, followed by a spicy sauce and topped with tender tuna, It is pure deliciousness!
5. Prime Italian (Miami, Florida), Spicy Tuna with a Quail Egg: This spicy tuna tower is presented on top of an avocado medley. When the quail egg is poured over the spicy tuna, it adds a dimensions of flavor and makes this spicy tuna "dip" perfect for eating with wonton chips. The presentation is also beautiful (great for a good photo op).
6. Sushi of Gari (New York, New York): An oldie but goodie is Sushi of Gari. In 2014, Sushi of Gari remained strong, increasing its following and positive reputation among all in New York City. All of their locations are always busy and the owners are behind the opening of Sushi Seki (Sushi Seki offers the same quality fish with more affordable prices). Sushi of Gari is a go to sushi spot for impressing out of towners or sitting at the sushi bar solo, trying exotic fish combinations.
7. The Source by Wolfgang Puck (Washington, DC), Spicy Tuna Cones: This is truly one of my all time favorite dishes in the world. Washington, DC continues to be a city that impresses me with its restaurants and houses multiple plates I wish I could eat more frequently. I was lucky enough to eat an order of these spicy tuna cones in 2014. This dish has a sweet outer cone with spicy tuna in the inside. True happiness in a bite.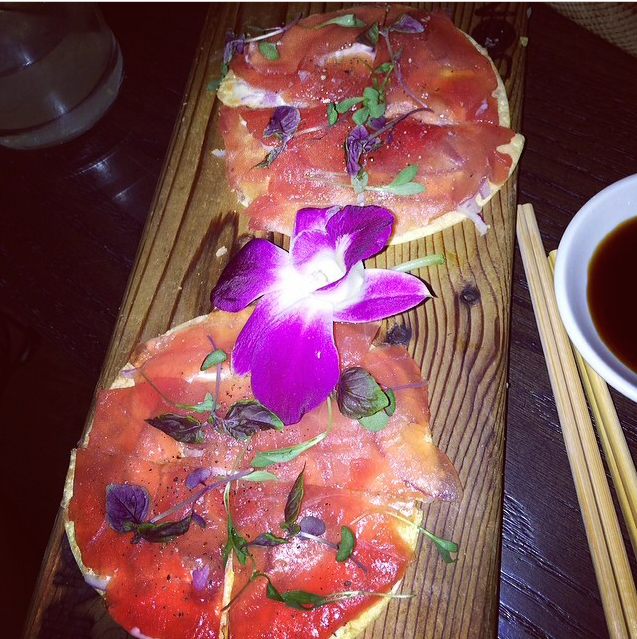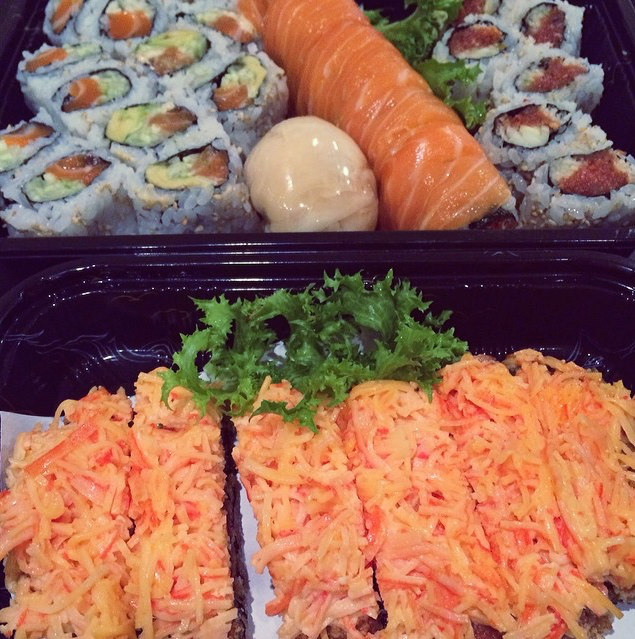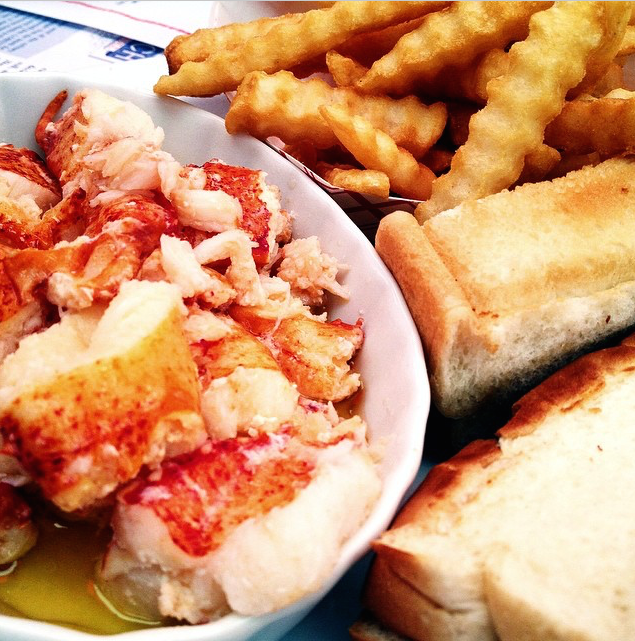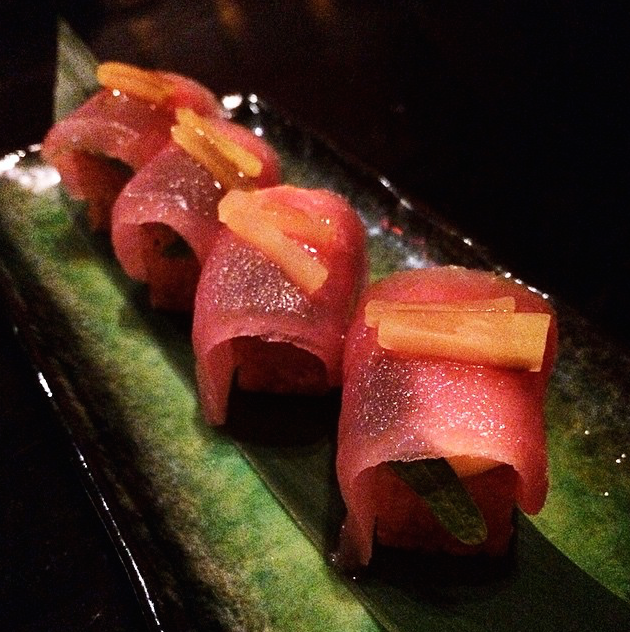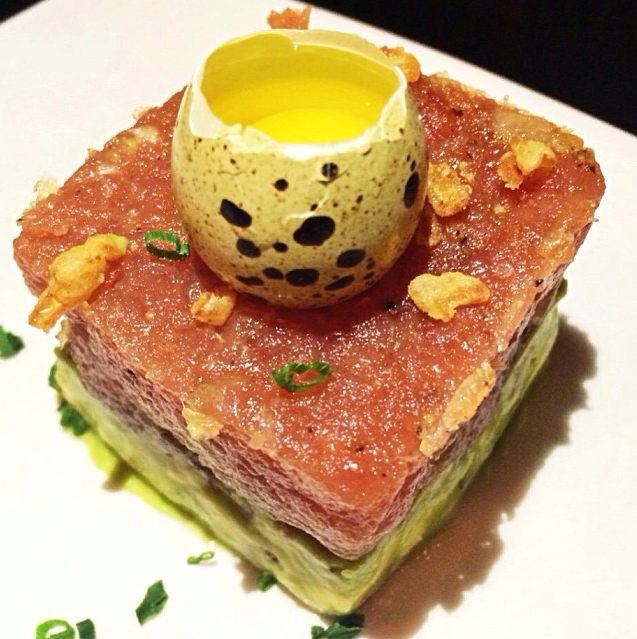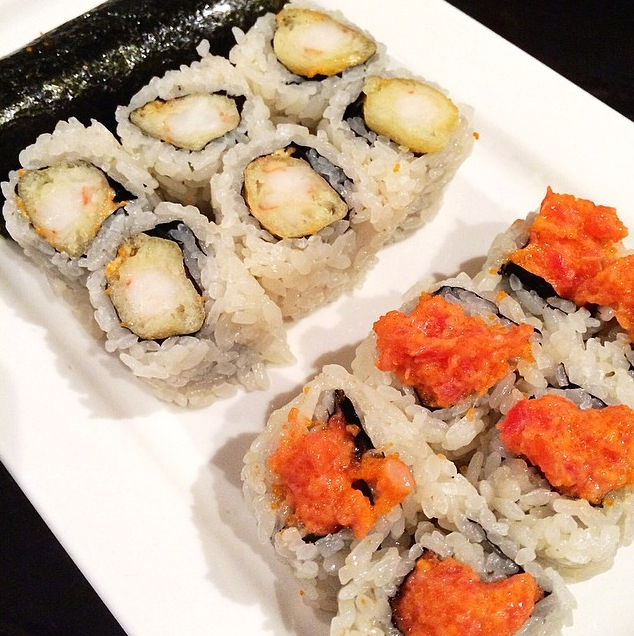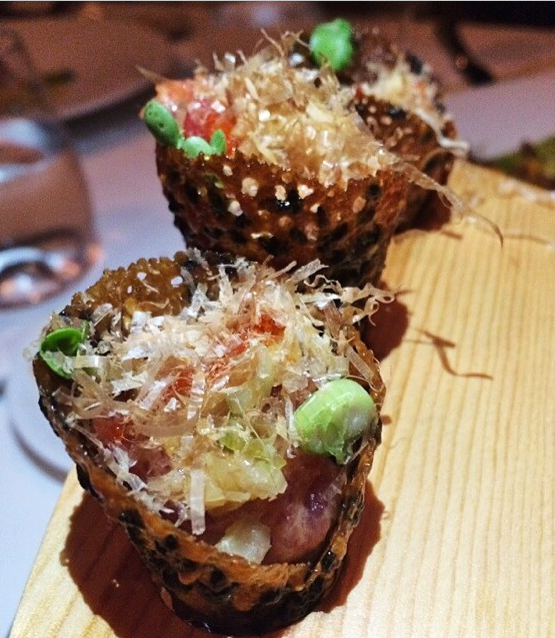 endless Bowls of Pasta and Pies Pizza
1. Tutto il Giorno (Hamptons, New York), Linguini and Clams: Tutto il Giorno, has locations in Tribecca, Sag Harbor and Southampton. That being said, I eat this linguini and clam dish mainly in the summer. What I love most about it is the proper clam to pasta ratio. There are enough clams to eat one with each bite. Additionally, it is light enough to be eaten in the summer.
2. Bar Primi (New York, New York), Fiore di Carciofi: Bar Primi has reinvented the ravioli wheel by creating one long tube ravioli that is stuffed with cheese, bacon and pecorino cheese. Even though only a few ingredients are used to create this dish, there is a bold and distinct flavor in this dish that I had not tasted before. The other pastas at Bar Primi were also delicious. Such as the bucatini and the truffled mushroom crostini.
3. Fortina (Armonk, New York), Spaghetti with butter, sesame, pecorino, lemon and black pepper: This is a true testament to how talented Chef CP is. He has turned a simple and common household dish into something much more, elevating the natural flavors to spaghetti and butter. The creamy nature of this dish is just right, making it decedent without any high end ingredients such as uni, caviar or truffle.
And for the Cacio e Pepe review...My top 3: I Sodi, Il Buco Alimentari and Maialino.
4. I Sodi (New York, New York), Cacio e Pepe, Crispy Artichokes and Bolognese: This year, I Sodi quickly became one of my go to restaurants. The Cacio e Pepe is as close to the real stuff in Italy. The owner Rita Sodi is originally from Florence and has transferred her Tuscan roots right into the authentic cuisine that I Sodi offers. The Cacio e Pepe is on the creamier side and is not always listed on the menu (so make sure to ask). I Sodi is truly perfect for sharing pasta dishes and transporting one back to Italy.
5. Il Buco Alimentari (New York, New York), Cacio e Pepe: This Cacio e Pepe is on the lighter side, steering away from the creamy cheesy sauce. The sauce has more butter and is topped with slices of parmesan cheese. The noodle is also thin, making this Cacio e Pepe lighter overall.
6. Maialino (New York, New York), Cacio e Pepe: A more decedent Cacio e Pepe, where there is no shortage of melted cheese. When you are in the mood for an Italian "macaroni and cheese", head to Maialino for Cacio e Pepe at any time of the day (yes, they serve it for breakfast/brunch).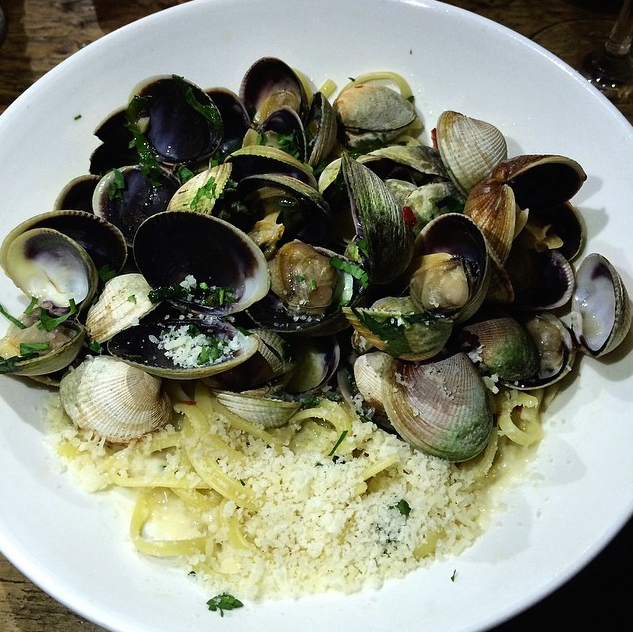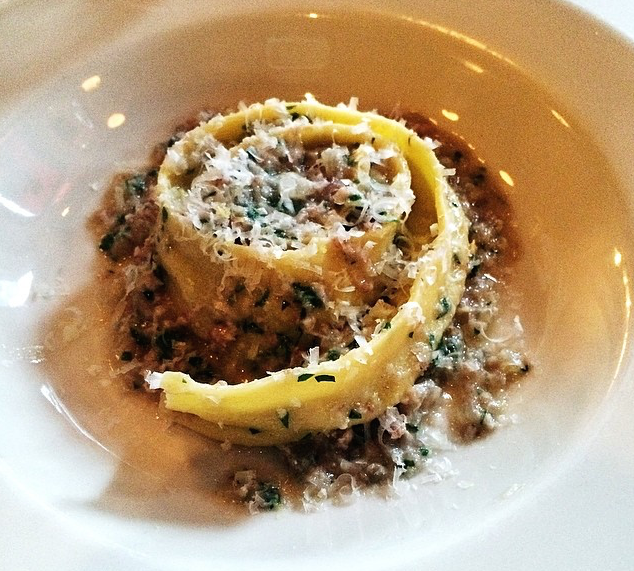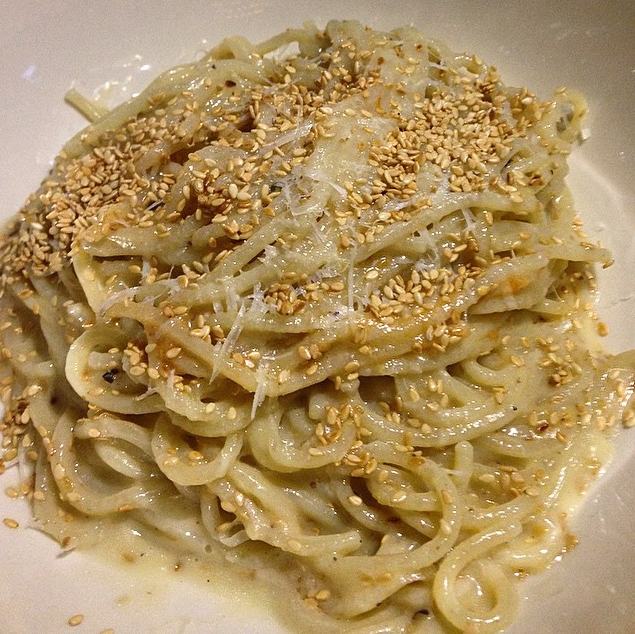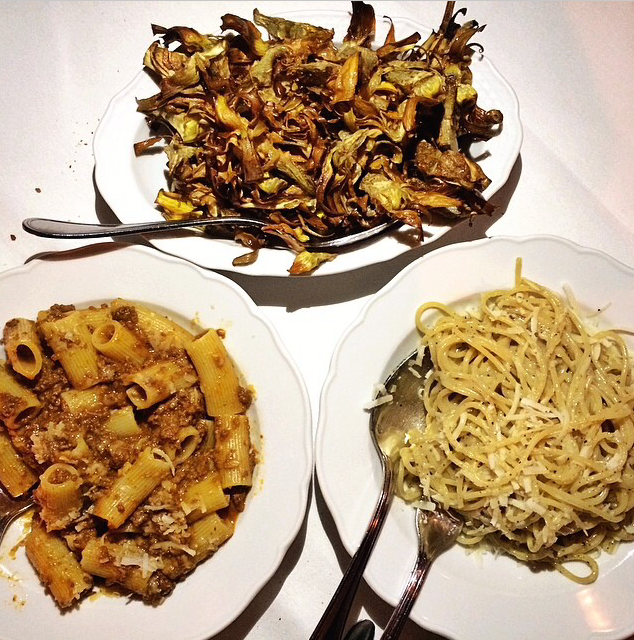 As you can tell from my favorite pasta selections, I am not a sauce gal. The same goes for my favorite pizzas.
1. Keste (New York, New York), White Pie: What I adore about this Keste pizza is that the mozzarella cheese has an equal ratio to the other cheese used on the pizza. Making yourself go to Keste's instead of ordering in is worth it because the cheese comes to the table piping hot, which makes a big difference!
2. Joe's Pizza (New York, New York), Sicilian Slice: I am not usually a fan of sicilian pizza but this dough was out of this world, crispy, soft and salty. It is a must try if you find yourself at Joe's.
3. Motorino (New York, New York), Clam Pizza: Motorino is known for their personal sized pies. The light dough on the Motorino pizzas are the distinguishing factor here because it allows you to actually finish the whole pie. The clams on this pizza had a briny and additional salty quality to the pizza, making the flavor an addicting one.
4. Pizza Loves Emily (Brooklyn, New York), White Slice with Truffle and Pistachios: I was able to try this slice at the New York City Wine and Food Festival this year and it was a stand out for me among dozens of other slices. The slice had an umami flavor due to the infused truffle and nuttiness in the cheese. Ever since I have tried it, I have been dying to venture to Brooklyn to Pizza Loves Emily and eat an entire pie of it. I am making it a goal for myself in 2015.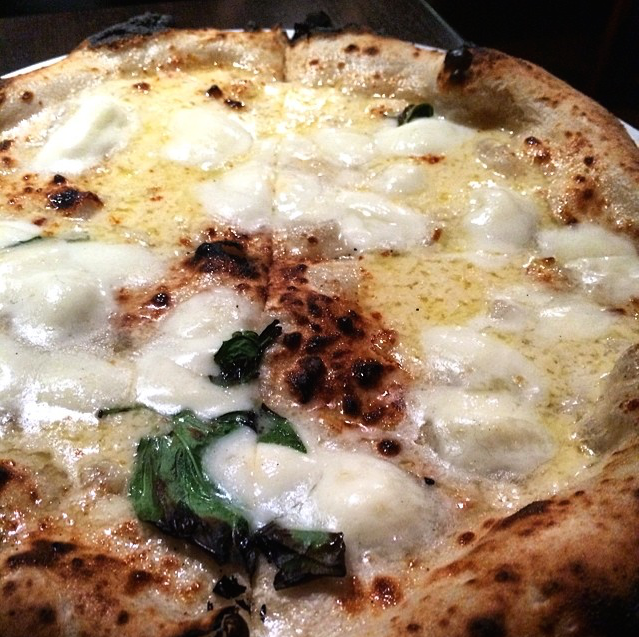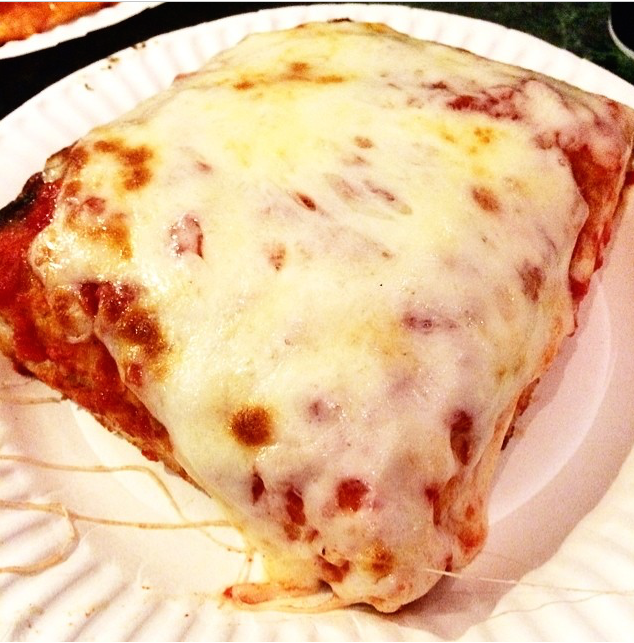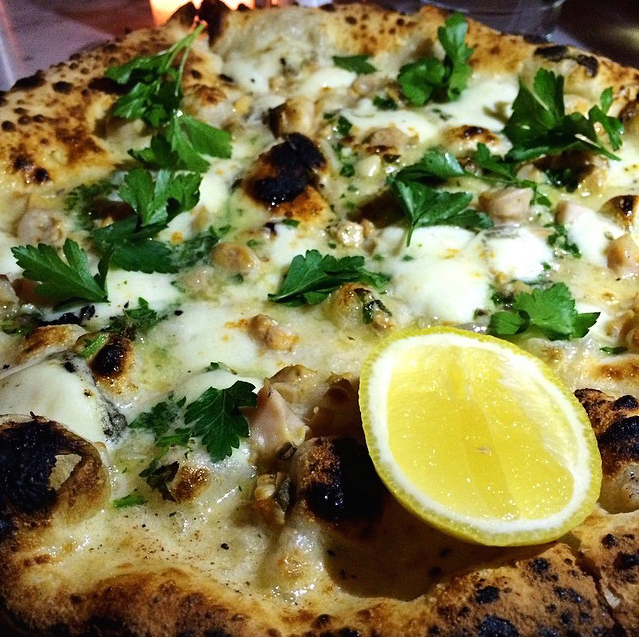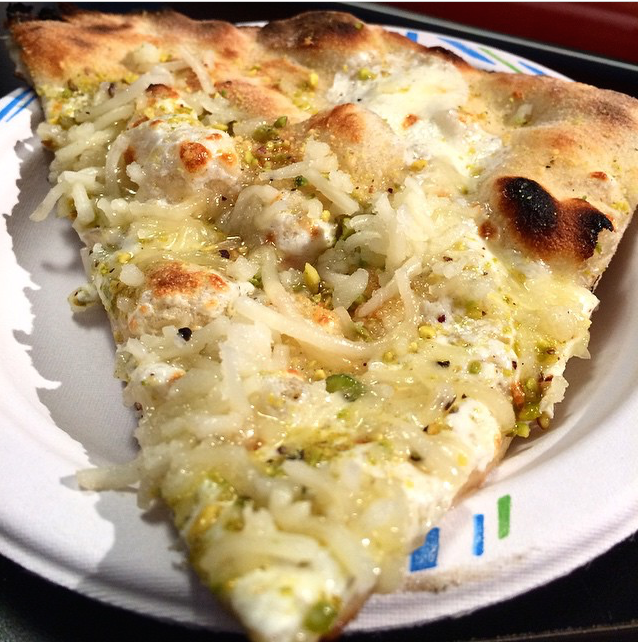 Sweet Cravings
For not being too into sweets, this year was filled with some of the best desserts I've had in my life. Here are my top 5 in no particular order. The pictures here speak for themselves. Who wishes they could grab these right out of your computer screen?
1. The Juice Bar (Nantucket, MA) , Homemade waffle cone with chocolate ice cream
2. Sadelle's (New York, New York), Sticky Buns
3. Cookshop (New York, New York), Cinnamon Bun with Candied Bacon
4. Dough (New York, New York), Cinnamon Sugar Doughnut
5. Ralph's Italian Ices (New York, New York), Graham Cracker Cream Ice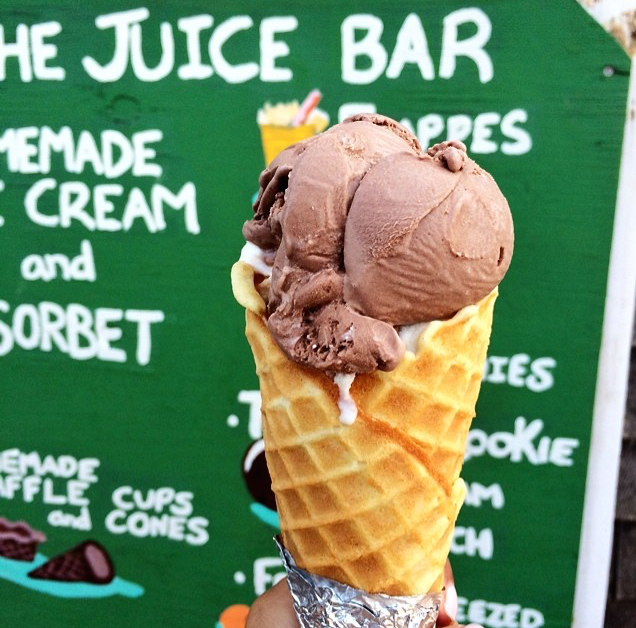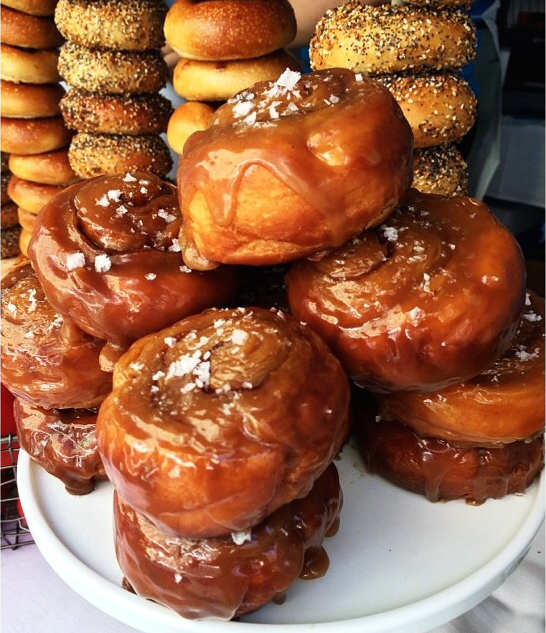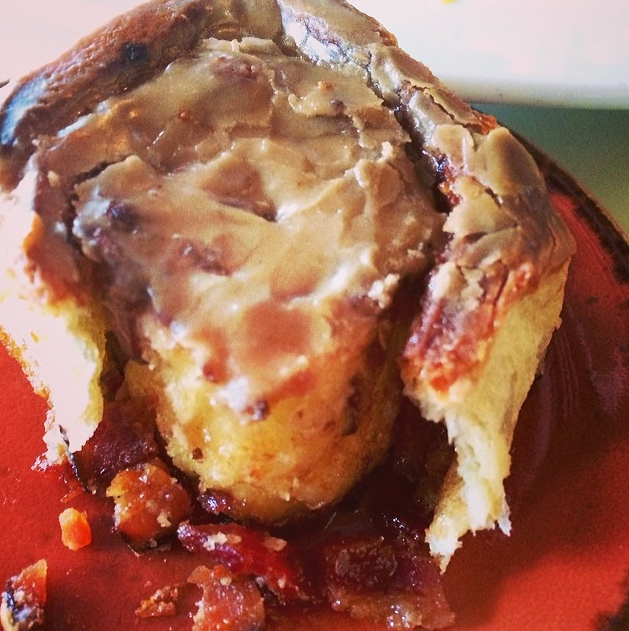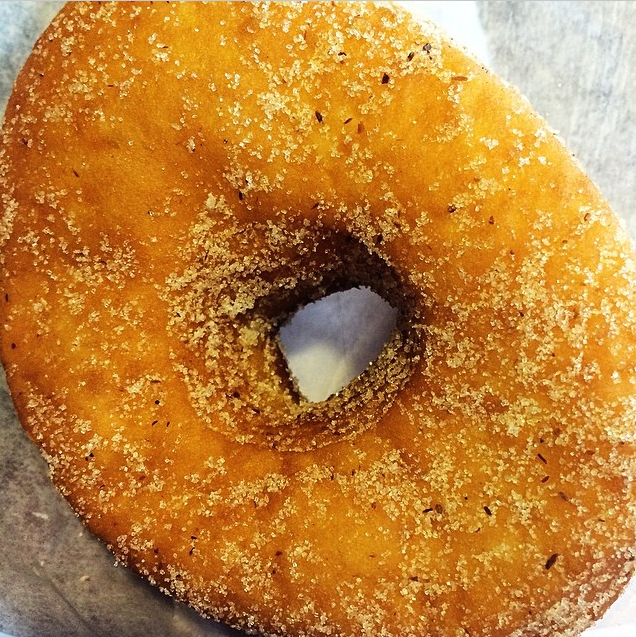 The Morning Glory
I feel as if I spent 2014 waiting around for a table at brunch. These are the places I would wait hours for a table just to have a bite of my favorite dish.
1. Buvette (New York, New York), Steamed Eggs with Prosicutto: I still have not figured out how Chef Jody Williams makes her eggs this perfect each and every time. The eggs are soft, creamy, salty and fresh. This dish has never failed to leave me satisfied.
2. Black Eyed Susans (Nantucket, MA), Pancakes: Sit at the counter and order these pancakes. These pancakes are thin and crepe like, differentiating themselves. It is possible to finish the whole plate because I have accomplished this many times.
3. Dominique Ansel Bakery (New York, New York), DKA: With much hype around the cronut, I leave with you a better (in my opinion) option that you can order at any time of the day. The DKA is similar to a sweet croissant/muffin. Beware of the addicting nature the DKA possesses.
4. H&H Bagels (New York, New York), Whole Wheat Bagel with Lox, Cream Cheese and Onions: Bagels with lox are an obsession of mine. I am secretly always on the hunt for the best, even though I have tried all the famous establishments in NYC. H&H will always hold a special place in my heart. Some may think that this bagel and lox's ratio is off. But personally, this is exactly how I like it, 80% lox and cream cheese to 20% bagel. You most definitely get your bang for your buck here!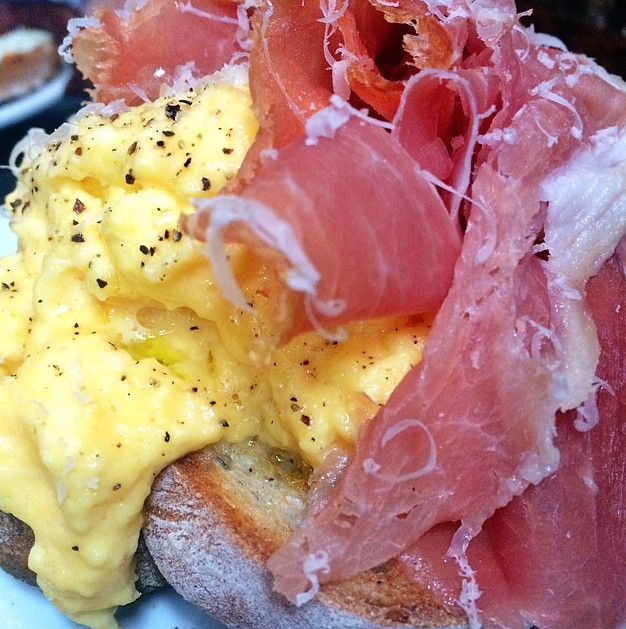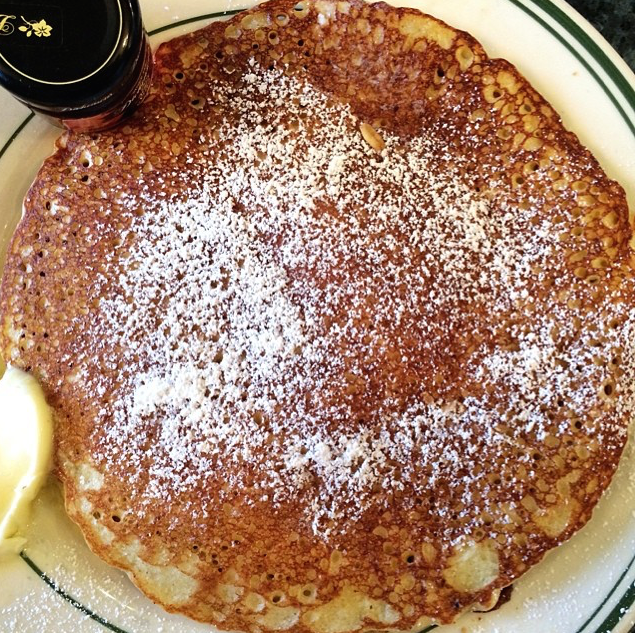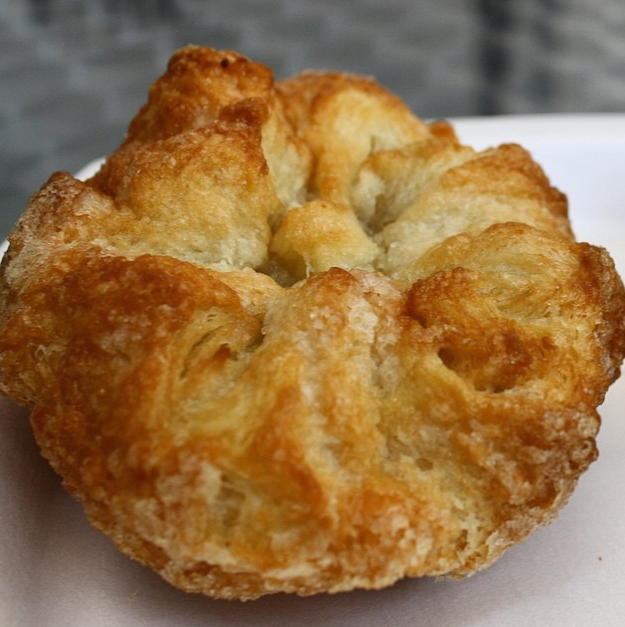 There you have it, "The Dish" on what I enjoyed most in 2014. I am anxious to see what I will taste in the new year and what culinary adventures are in store for my palette. Many say their New Year's Resolution is to eat healthier or less, well mine is to continue eating well and eating more! There is much to try in NYC and around the world and One More Dish can not afford to miss a meal. See you all in 2015!!
Xoxo, One More Dish